COVID 19 Update
We just wanted to update all of you and suggest some precautions. As of now all our locations are opened regular hours. We will send out an email to update and place a notice on our website if this changes. 
For those who have been in our stores the past 2 weeks, many of you noticed we are taking extra precautions. We are sterilizing counters and everything on them between customers, there is no more flavor sampling until this clears up, we are now using gloves if we need to handle your device, the door handle is cleaned if someone touches it and we are being extra careful. 
That being said, we hope you will not take any risks you don't need to take. If you have enough liquid to last a couple days, please consider ordering online rather than coming to one of the stores. If you need help ordering online, call us and press Extension 9 for help with website orders. After ordering online, you will receive an email with payment information if you are an existing customer. 
If you must come to the store to purchase something but would like to avoid coming in, you may call in advance and let us know what you need and we will have it ready for you and bring it out to you so you don't need to come in. 
Please be extra cautious not to touch the mouthpiece of your device unless your hands are freshly washed with soap for 20+ seconds. Remember not to put your device down on anything that may have germs. 
Please remember that during times of stress, nicotine consumption increases! And that if you are working from home, that is 8-10 additional hours a day you may be vaping. Please prepare by having enough liquid  so you do not run out just in case we are forced to close temporarily. If we are forced by government order to close the stores, we will continue to provide product via delivery if necessary. If you are quarantined and cannot leave home, please contact us for shipping or delivery options.  
Be safe and remember that much of this illness is respiratory so this is the most important time to remain smokefree! Protect your health and make sure we set a great example by keeping the vaping population healthy.
We are aware that most of you know about all the misinformation about vaping spread by our government health departments the past 6 months and so it is hard to know what to believe when they tell us things so you can take this with a grain of salt, but for more information on Coronavirus please check the NYS Department of Health Website or click for source . 
Thank you for almost 9 years of continued loyalty and be safe out there!
VapeNY is still open for business and ALL flavors are still available!!!
NYC FLAVOR BAN passed legislative process but would not take effect until July 1st, 2020 if it is enacted. Please call or check Facebook page for further info or if you have any questions at any time!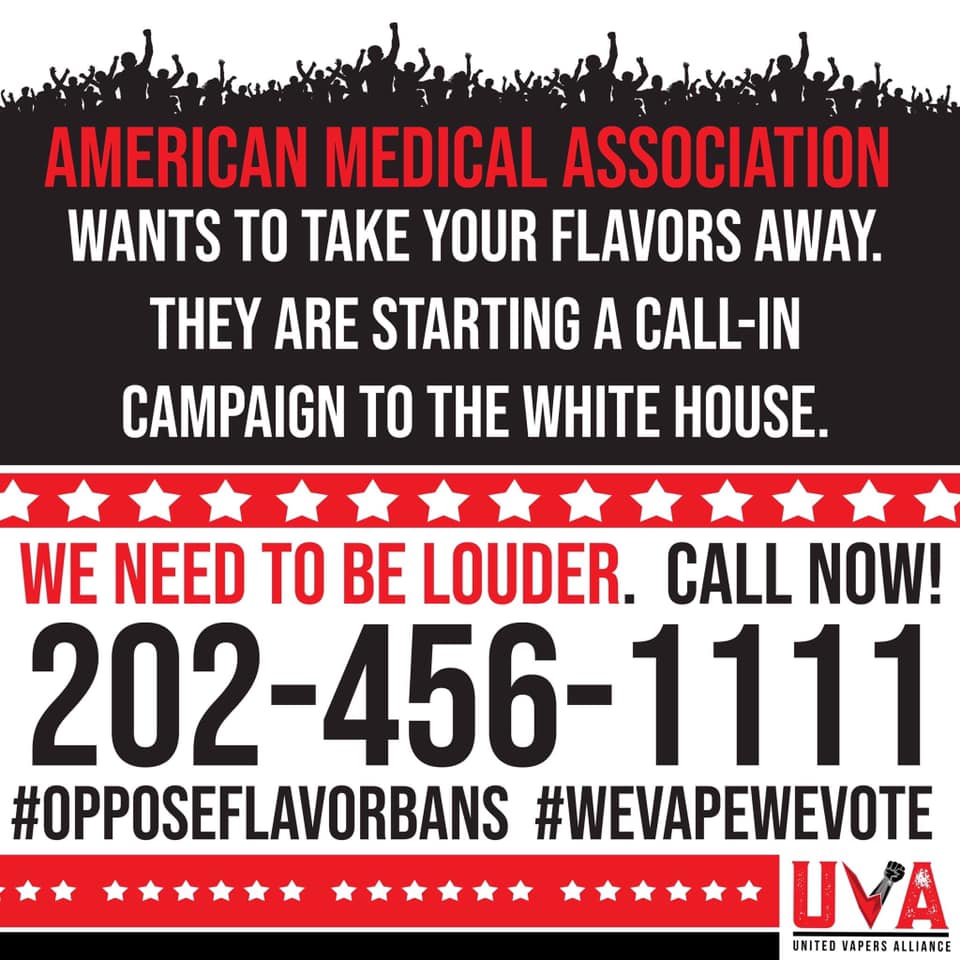 NYS Warning regarding vaping!
We have been in business since 2011. Most of you have been our customers for many years. Over the years, the government has gone to many lengths to shut us down and get you to return to using tobacco products. We have been fighting them for many years. They have failed to get rid of us and now they are resorting to misleading vapers by hiding the truth from them.
BE AWARE! We are not asking you to ignore government warnings, but we are asking you to read all the information and use your own judgement to do what you feel is best for you.
On September 5th the NYS Department of Health put out a warning…
"Department Warns Against Use of Black Market Vaping Products"
The warning that stated…
"As of September 5, 2019, the Department has received 34 reports from New York State physicians of severe pulmonary illness among patients ranging from 15 to 46 years of age who were using at least one cannabis-containing vape product before they became ill."
This full notice is at the link is below…
https://health.ny.gov/press/releases/2019/2019-09-05_vaping.htm
The FDA has also put out a warning against using black market THC products.
https://www.fda.gov/consumers/consumer-updates/vaping-illnesses-consumers-can-help-protect-themselves-avoiding-tetrahydrocannabinol-thc-containing
This week, the NYS Governor's office will start asking people to stop using ALL "vape products while the investigation into the definitive cause of reported vaping-associated illnesses nationwide can be better determined".
https://www.governor.ny.gov/news/audio-rush-transcript-governor-cuomo-announces-doh-will-issue-guidance-urging-new-yorkers#
They think that vape products are a luxury, but for many of us they are a necessity if we want to stay away from deadly combustible tobacco products.
To date, not one confirmed case has shown any illness from using unadulterated nicotine e-cigarettes.
Although they have not found any cases of vaping related illness shown to be caused by vaping nicotine e-liquid, they are issuing this warning because some of the affected people stated that they had "only used nicotine products". We suspect that these statements were made by young people who did not want to admit using illegal drugs.
After selling the same e-liquid for over 8 years, not one of our customers has had ever lung related illness related to vaping nicotine products. Here is a link to the press release issued by our trade association.
New York State Vapor Association
VapeNY is a member of the New York State Vapor Associaton (NYSVA),our trade association that fights for our industry here in New York. Your purchases with us help fund the fight to keep vaping legal here in New York.
For nearly a decade, Bonvape e-liquid has been made in an FDA registered facility and batch tested for your safety.
To check if a liquid is Registered with the FDA please click HERE and type in the brand name of the liquid.
We also urge you to join Consumer Advocates for Smoke Free Alternatives (CASAA) so you can be quickly notified of vaping news related to your area. CASAA is a consumer organization that fights for vapers rights and keeps members aware of urgent news and legislation affecting to them.
Our thoughts are with the families of those affected by these illnesses. We also strongly encourage those who use unregulated THC cartridges to be cautious where they purchase from.
Please watch our Facebook page or check Twitter for additional updates so we do not have to send out numerous emails and fill up your inbox! You will also find articles and information there to share with loved ones concerned about your health.
Thank you for your loyalty and support and please call any time with questions…